13. júní 2023
Second annual Our Climate Future event held in Berlin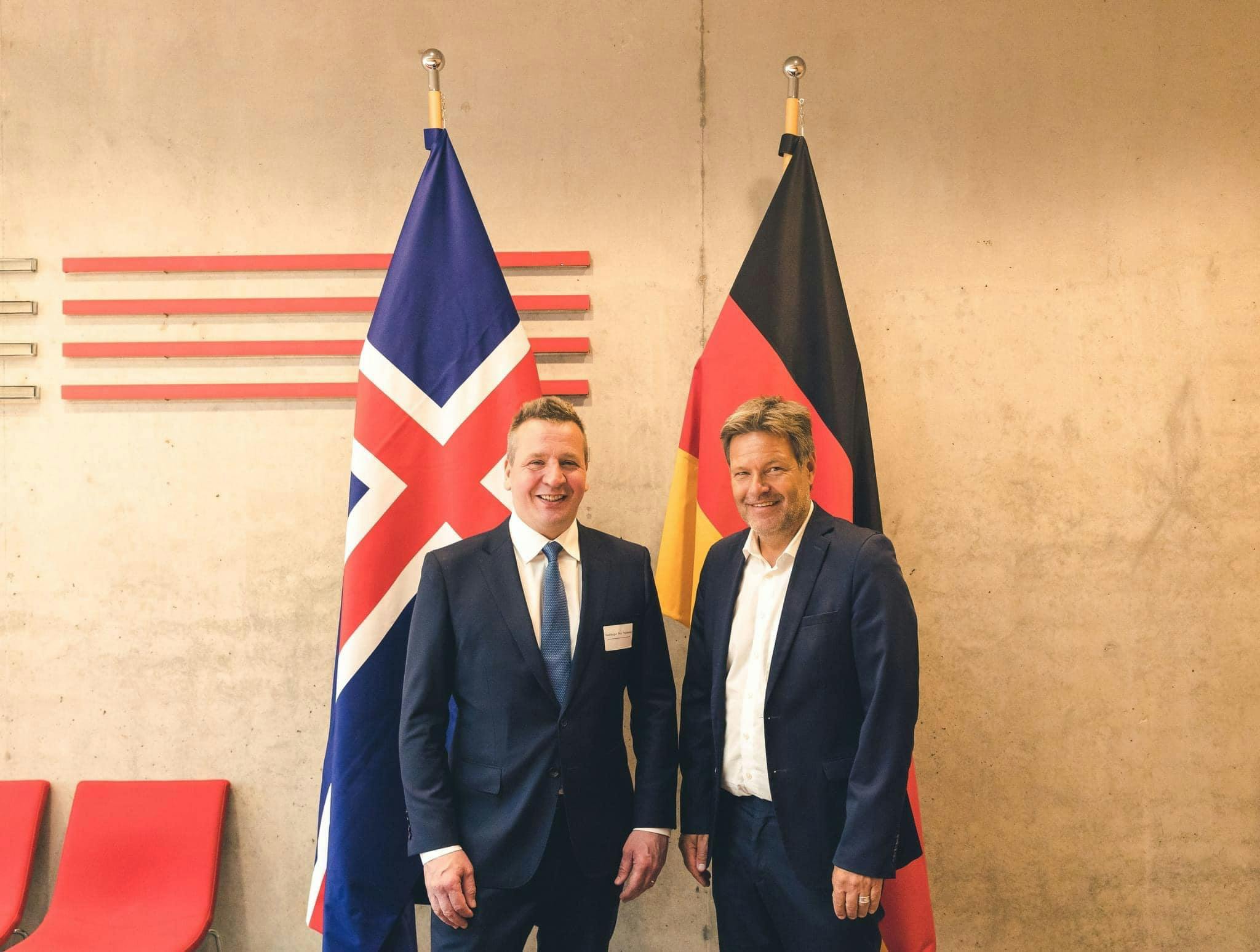 Iceland is in a unique position regarding the use of geothermal energy, and other nations can take advantage of the country's experience and expertise.
Green by Iceland, Business Iceland, and the Embassy of Iceland in Berlin hosted the Our Climate Future event in Felleshus in Berlin on June 12. About 180 people attended—with more following online—to learn more about Iceland's geothermal energy know-how. The guest panel consisted of experts, members of the German business community, and key stakeholders.
The meeting included many esteemed speakers, including Robert Habeck, Minister of Economy and Climate and Vice-Chancellor of Germany. Speaking on behalf of Iceland was Minister of the Environment, Energy and Climate Guðlaugur Þór Þórðarson, María Erla Marelsdóttir, Iceland's ambassador in Berlin, Pétur Þ. Óskarsson, CEO of Business Iceland, and Nótt Thorberg, director of Green by Iceland. The various experts then took participated in a panel discussion. 
In his address, Guðlaugur Þór spoke about Iceland's uniqueness in the use of geothermal energy and how other nations can take advantage of its experience and expertise. There is a collaborative effort between the Icelandic government and stakeholders to export geothermal know-how and technologies to nations that have not explored this resource. Germany has many low-temperature geological zones that are ideal for geothermal domestic heating.
"Collaboration and cooperation are essential factors in solving our current energy security problems or climate challenges. In this context, it is good that Iceland and Germany have a long and respectful history of cooperation with strong ties that connect the nations. I hope we can build on that good foundation, strengthen the relationship between the nations, and work together even more, to procure green energy and secure a climate-friendly future together," Guðlaugur said in his address.
The Berlin event was the second Our Climate Future gathering. A similar event was held in Washington, D.C., last year. HS Orka, Landsvirkjun, and ON sponsored the event.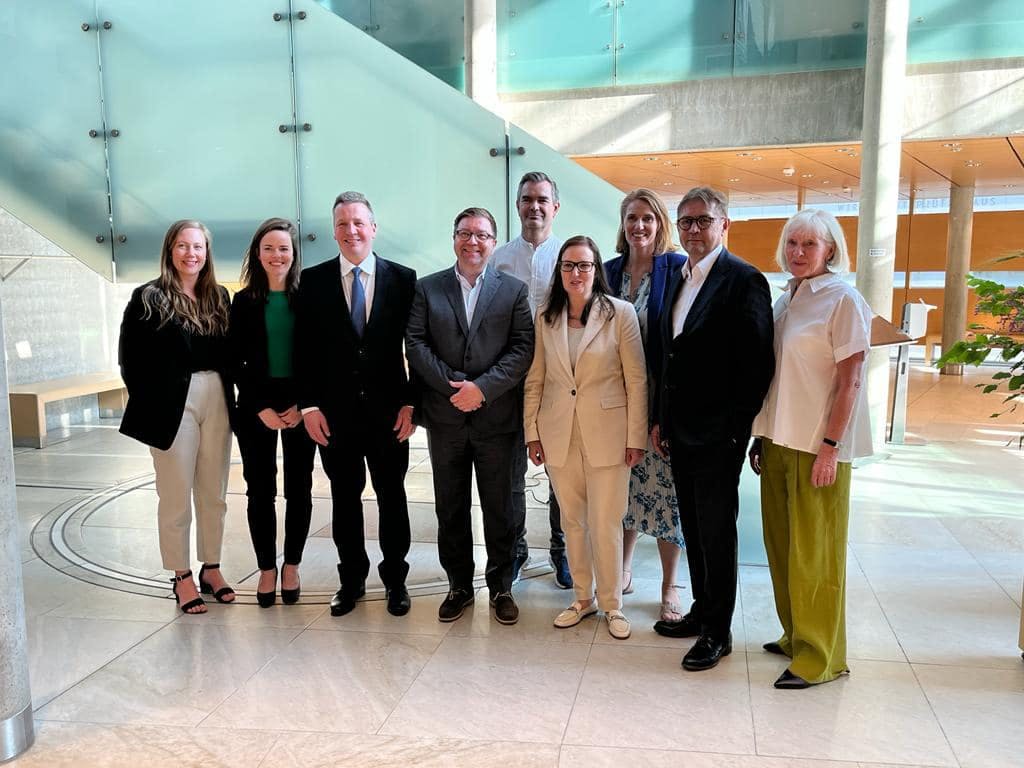 From left: Sandra Rán Ásgrímsdóttir, Lea Gestsdóttir Gayet, Guðlaugur Þór Þórðarson, Pétur Þ. Óskarsson, Einar H. Tómasson, María Erla Marelsdóttir, Nótt Thorberg, Árni Alvar Arason, and Ruth Bobrich.