7. desember 2022
Scream campaign - the best of the best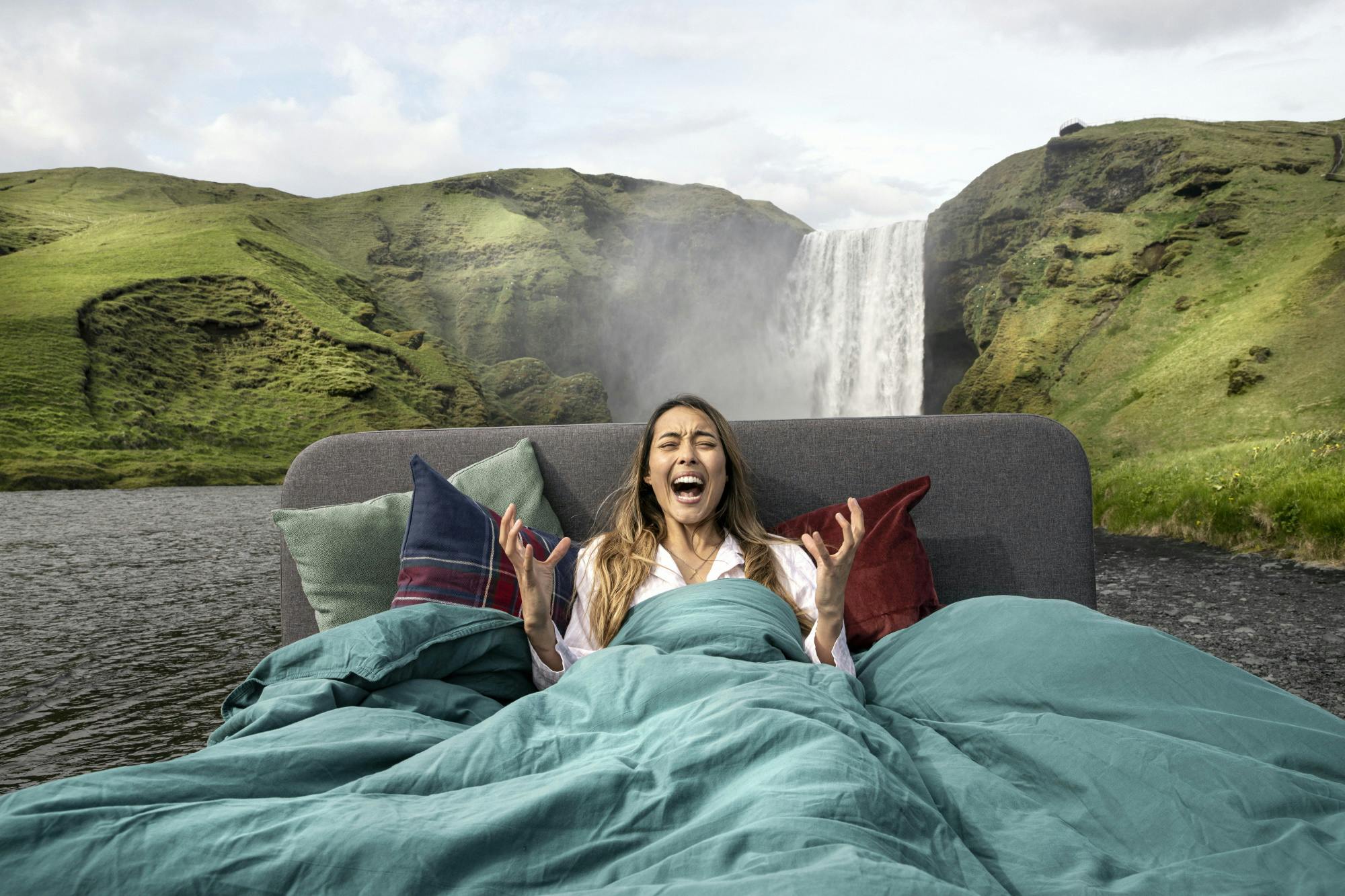 Iceland's Scream campaign
The marketing campaign Looks Like You Need to Let It Out, created for the destination Iceland and known to many as the Scream campaign, was awarded the best in the tourism category at the Global Effie Best of the Best awards.
The campaign started on 15 July 2020 and invited prospective tourists to Iceland to connect with the country and release COVID-related stress by screaming at home and streaming the scream through the Internet to speakers in Icelandic nature. The campaign attracted a lot of attention from foreign media, with over 800 articles about the campaign published in foreign media, reaching around 2.6 billion consumers in the main markets of Icelandic tourism. Approximately 2.5 million people visited the project's website, and almost 200,000 screams were streamed. The campaign has won several prestigious marketing awards, such as The One Show and the Cannes Lion festival.

In the Global Effie competition, a jury of marketing professionals evaluates the campaigns that have won an Effie award in their country or continent and select the best of the best. The Effie Awards are one of the most sought-after professional marketing awards and are only given to campaigns that have demonstrated outstanding results. Last year, the campaign won three gold medals in Effie's professional awards for North America, thus gaining the right to participate in the competition that took place yesterday. 
Sigríður Dögg Guðmundsdóttir, manager of tourism at Business Iceland: "This is another feather in the cap for this successful campaign, but I still think the greatest joy is the success we have achieved in creating interest in Iceland following the COVID pandemic. The government's decision not to stop marketing the destination despite the travel restrictions has proven its worth. Interest in Iceland has never been greater, and the restoration of tourism here has been faster than in our competing countries, which has had a very positive effect on the national economy."
Magnús Magnússon, Peel advertising agency: "We are incredibly proud of this campaign and its success. This award is not least a recognition of the professionalism that prevails in Icelandic advertising, as all work on the production of the campaign took place in Iceland."
Looks Like You Need to Let It Out was created in collaboration with Peel advertising agency and SS+K, which is part of the M&C Saatchi Group. SKOT Production handled the production, while the direction was in the hands of Sammi and Gunni.