19. október 2023
Over 600 guests attended the Vestnorden Travel Trade Show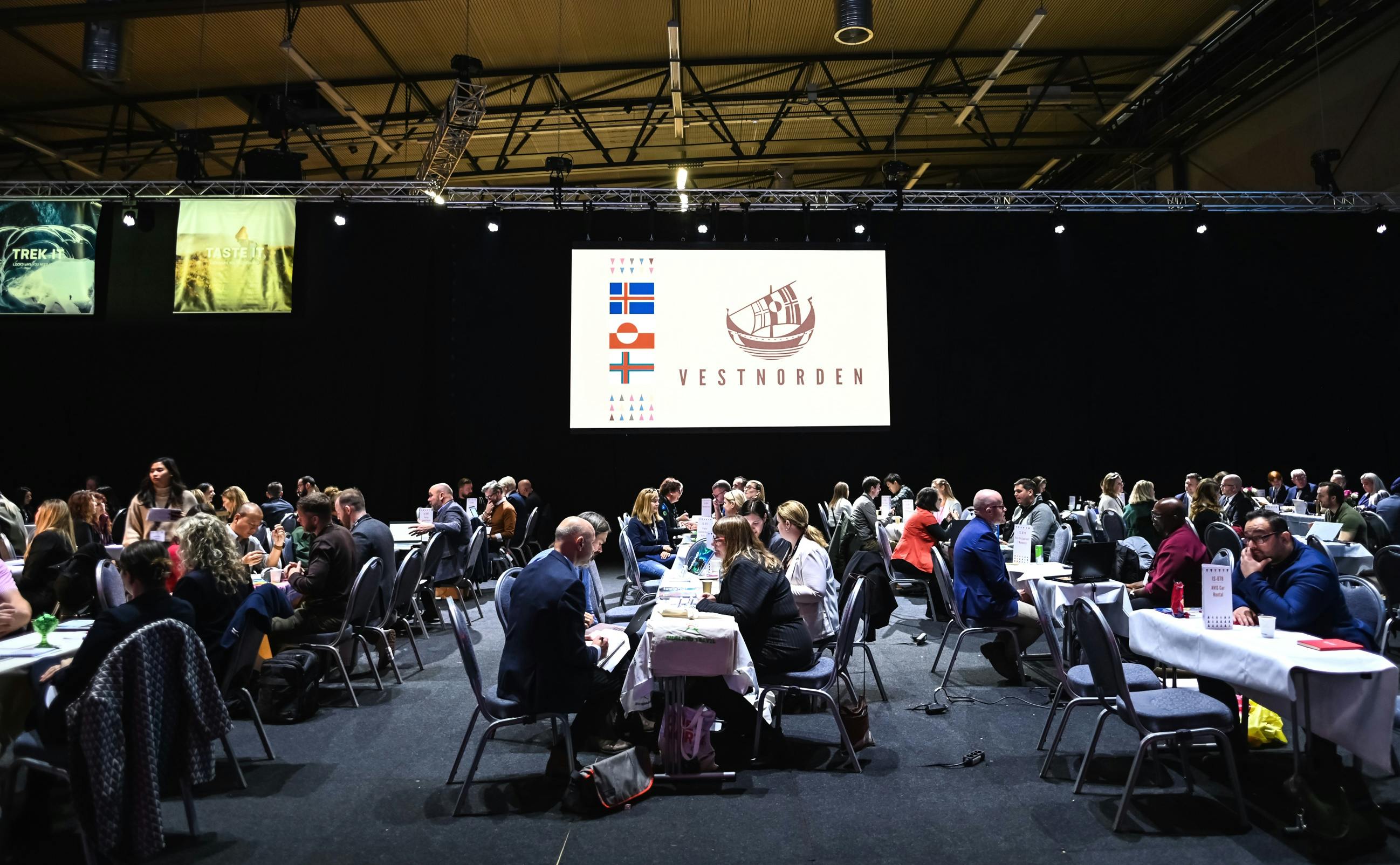 Over 600 guests gathered for Vestnorden on October 17-18. The trade show took on a different format than in previous years, aiming to reduce the carbon footprint while simultaneously enhancing the experience of the three countries for participants.
The annual Vestnorden Travel Trade Show was held for the 38th time in Reykjavik on October 17-18. The trade fair is a collaborative project of Iceland, the Faroe Islands, and Greenland under the auspices of NATA, the North Atlantic Tourism Association. Over 600 guests attended this time, with buyers from around 30 countries worldwide. 
Lína Petra Þórarinsdóttir, the tourism manager at Business Iceland, commenced the Vestnorden Trade Show on the morning of October 17 at Laugardalshöll venue.
Vestnorden is an essential business platform for tourism in the North Atlantic region. At the show, tourism companies from Iceland, the Faroe Islands, and Greenland gather to showcase their established and newest offerings to international tourism stakeholders attending the event. 
Alongside the trade fair, NATA held meetings to shape a collective tourism policy for Greenland, Iceland, and the Faroe Islands and to strengthen various projects that boost tourism within the region. The tourism trade fair is held every other year in Iceland and rotates the subsequent years between the Faroe Islands and Greenland. Business Iceland is the executive body of the tourism trade fair in cooperation with NATA.
This year, Vestnorden made significant changes to Vestnorden to reduce the carbon footprint and simultaneously enhance the experience for the three countries and attendees. There was considerable use of visual materials and technology to enhance the experience. Instead of traditional booth setups, three regional areas were established where sellers and buyers met in pre-scheduled sales meetings.
Below are some pictures from the trade fair.