Gróska, Vatnsmýri 1
511 4000
104 Reykjavík
info@islandsstofa.is
4. ágúst 2022
New volcanic eruption in Iceland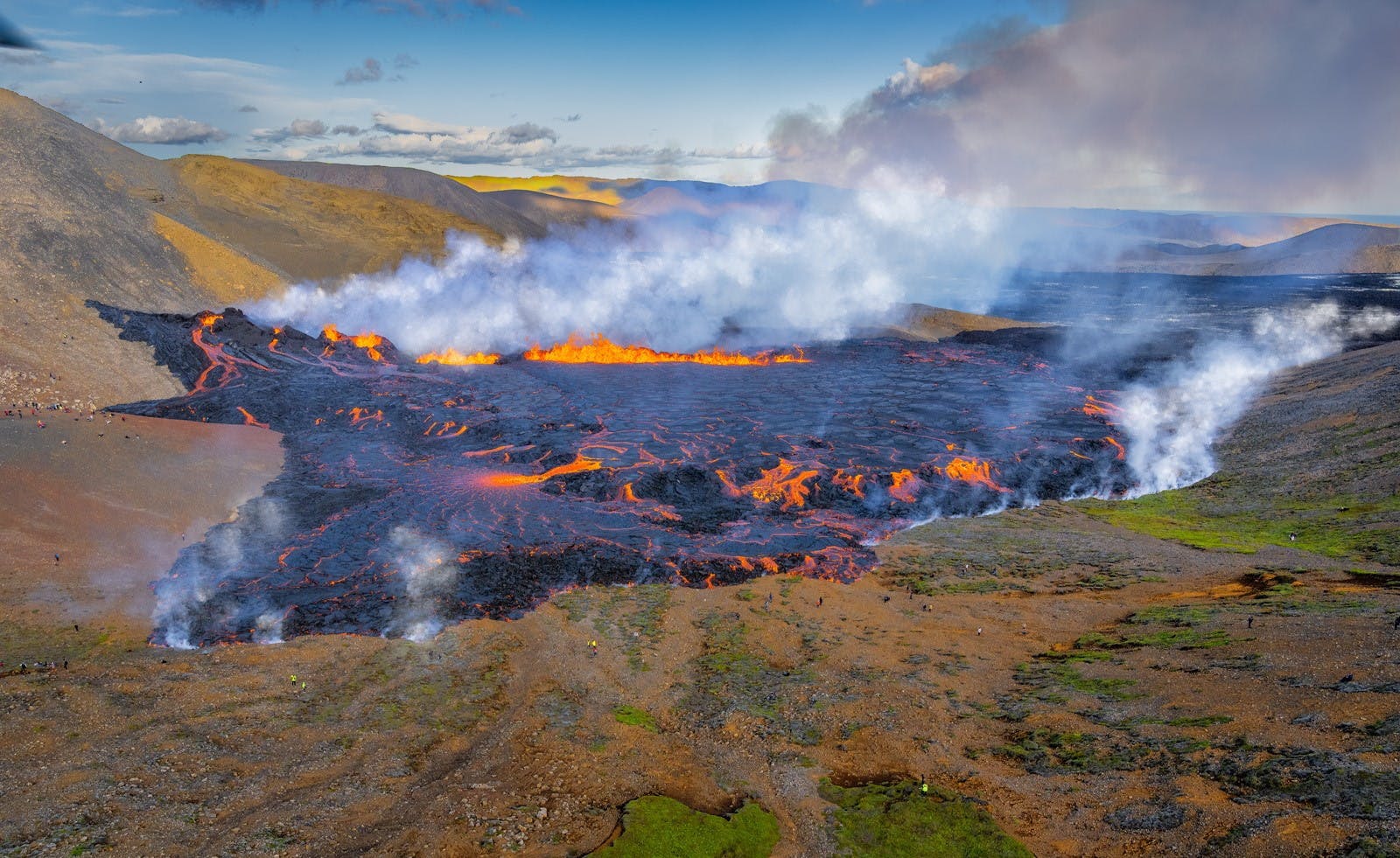 New eruptive phase in Geldingadalir area where last year's eruption took place.
On 3 August, a new fissure eruption opened up slightly north of last year's eruption at Fagradalsfjall mountain on Reykjanes Peninsula. Here the earth is spreading apart and new lava has found the easiest path to the surface for one of nature's most spectacular shows. 
The new eruption does not come as a complete surprise. The Reykjanes Peninsula and Reykjavík Capital Region have been shaking vigorously over the past week with thousands of earthquakes. Sattelite measurements detected uplift in the surrounding areas, indicating an intrusion of lava underneath the ground. The uplift and many fault zones in the area make the ground very susceptible to earthquakes.
Travelers who want to hike up to the volcano site, are asked to be very careful and dress according to weather, see more information and a hikers guide for the route here.