27. febrúar 2023
Italy's best chefs-in-training are cooking up Icelandic salted cod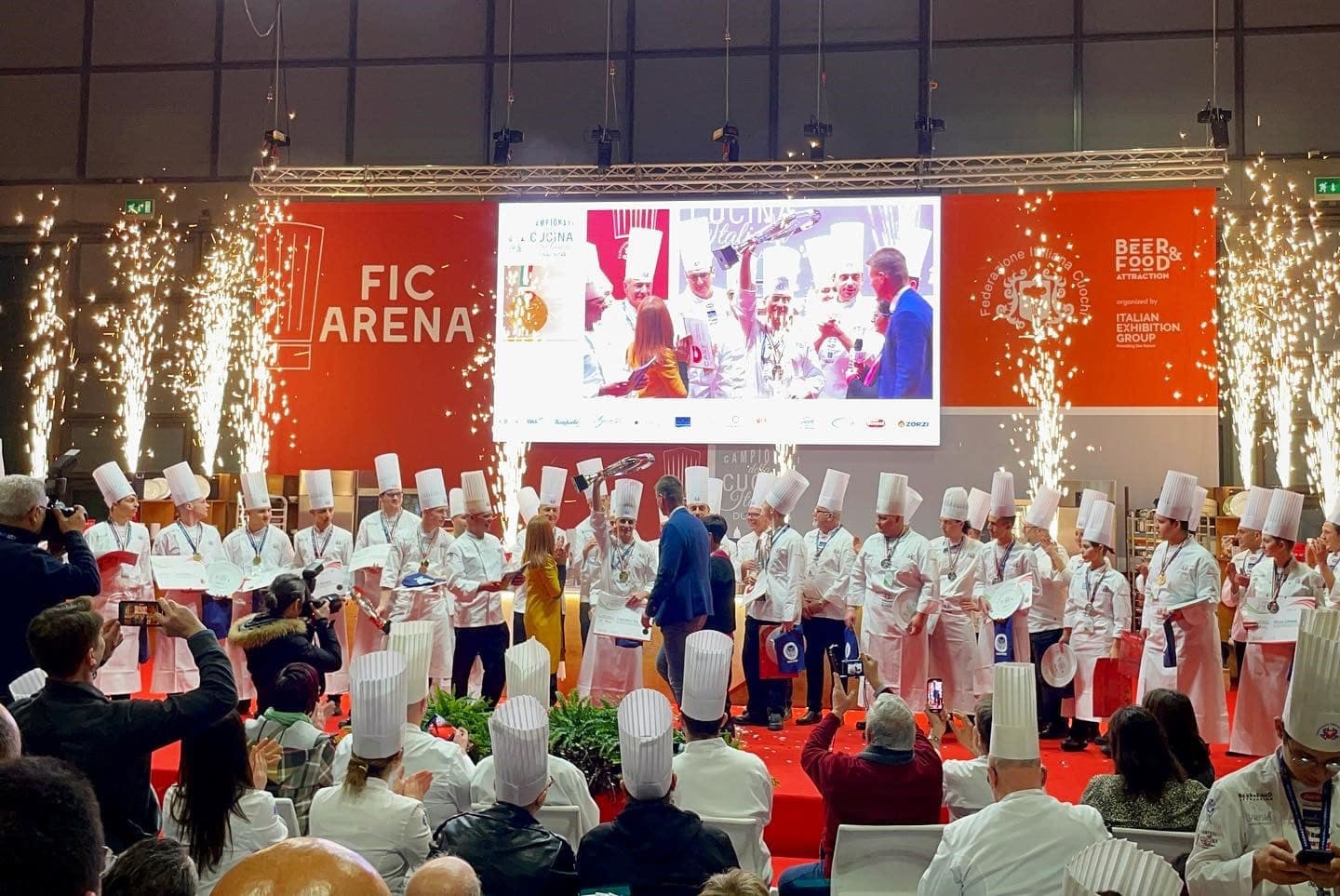 In February, Bacalao de Islandia organized a competition in Rimini, Italy, for the best Italian chef in collaboration with the Italian Chefs' Federation.
Bacalao de Islandia (Icelandic salted cod in Southern Europe) selected Francesco Orsi as Italy's best young chef. The Italian Federation of Chefs held the event with the Beer & Food Attraction in Rimini, Italy, on February 19-23.
There were qualifiers from 18 of Italy's 20 regions. Representatives of 18 schools came to Rimini, and the main ingredient in the competition was Icelandic salted cod. Francesco Orsi of the Luigi Veronelli Hotel Institute of Casalecchio di Reno (BO) emerged as the winner. He reached the national finals representing the region of Emilia-Romagna. Francesco's winning dish was a salted cod cooked in oil and zest, spinach, beurre blanc sauce, potatoes, butter and thyme, cashews, raisins, and powdered milk. The Italian master chef Lorenzo Alessio, who has often participated in Bacalao de Islandia projects in Iceland and Italy, was on the jury and was most pleased with the dish and said: "Francesco Orsi's dish exemplifies creativity, was well presented, and very tasty. Moreover, Franceso was exceptionally professional in all his activities in the kitchen."
This event was Bacalao de Islandia's third marketing project in Italy. Previous competitions took place in Rome in 2019 and 2022. However, this was the first time there was a collaboration with the Italian Chefs' Federation. The partnership enabled outreach to more schools and elevated the whole event. Francesco Orsi won a paid trip to Iceland in September with his teacher. Since 2015, the Bacalao de Islandia project has been conducting presentations in Southern European cooking schools and investing in marketing and education for young and aspiring chefs.