18. október 2023
Icelandic green solutions presented at HYDRO 2023 in Scotland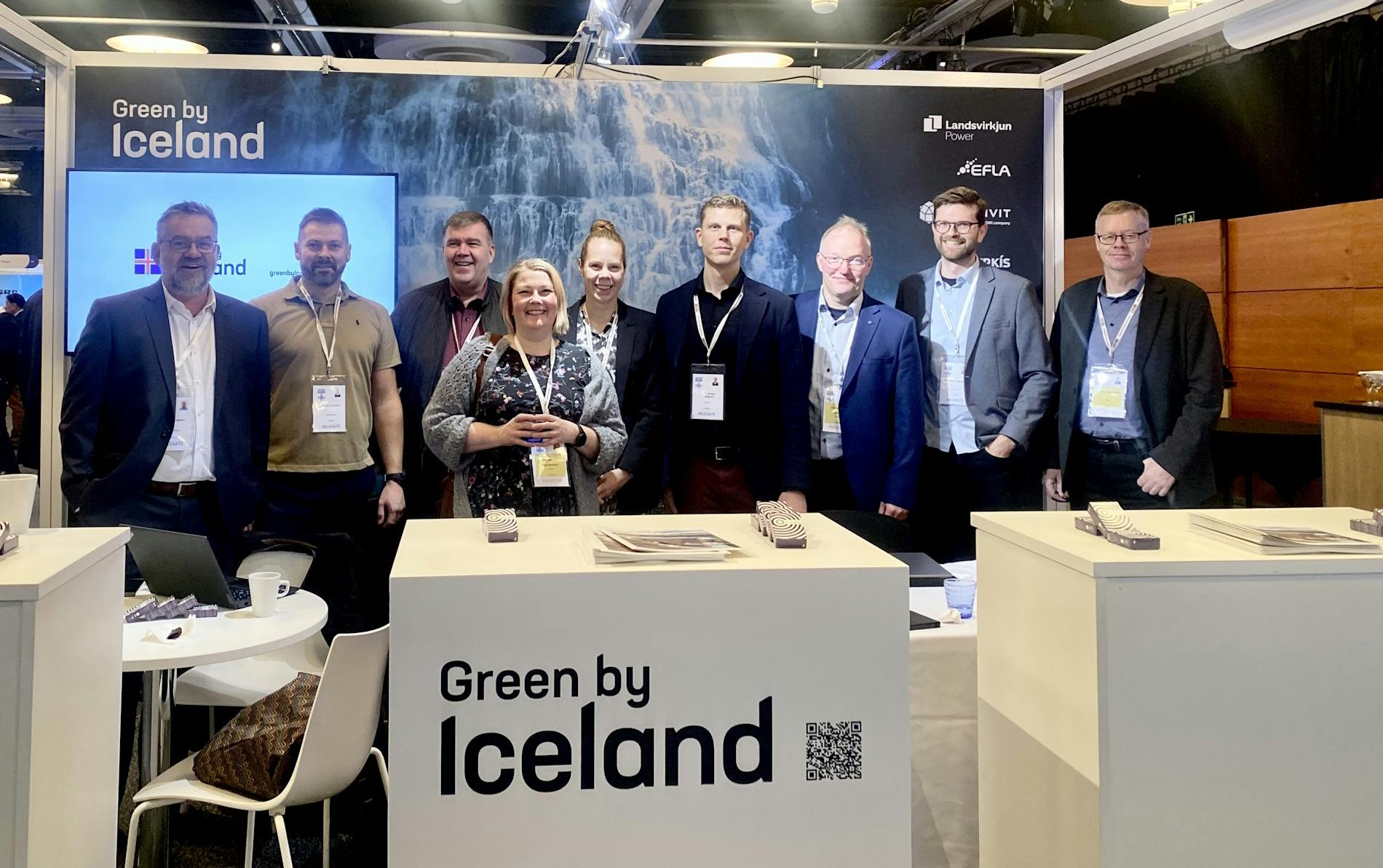 Icelandic participants at HYDRO 2023
The international energy conference and exhibition Hydro 2023 took place in Edinburgh from 16-18 October. A group of Icelandic representatives gathered under the banner of Green by Iceland. These were the companies Landsvirkjun, Verkís, EFLA, Mannvit, and Orkusalan. Representatives of these companies made a notable impression throughout the three-day conference. Their participation demonstrated these companies' commitment and highlighted Iceland's role in hydropower energy.
This year's event served as a platform for international hydropower experts to unite, share insights, and dive deep into the challenges and opportunities of this vital industry.
The conference gave guests a unique opportunity to gain insights into diverse topics that define the current hydropower industry. Discussions ranged from reducing environmental risks to dam safety and risk management, in line with the industry's emphasis on responsible and sustainable practices.
The conference also emphasized matters such as fish conservation and developing innovative solutions in this area. Hydropower projects undoubtedly impact aquatic ecosystems, making preserving and enhancing a healthy environment a pressing concern. Icelandic experts actively participated in discussions, sharing their knowledge and experience in this field. Moreover, the conference explored the integration of renewable systems, discussing the future of energy integration and sustainable development. HYDRO 2023 was an opportunity to explore innovative methods and the integration of various renewable energy sources, reflecting the evolving nature of the international energy landscape.
Icelandic companies' active participation and ambitious contributions to the exhibition undoubtedly reinforced Iceland's position as a critical participant in the international hydropower industry. As nations seek to increase their share of sustainable power, hydropower will play a significant role in the power mix in the future.