Gróska, Vatnsmýri 1
511 4000
104 Reykjavík
info@islandsstofa.is
3. maí 2022
Icelandic comp­anies plan to hire 800 special­ists in 2022, accord­ing to a recent sur­vey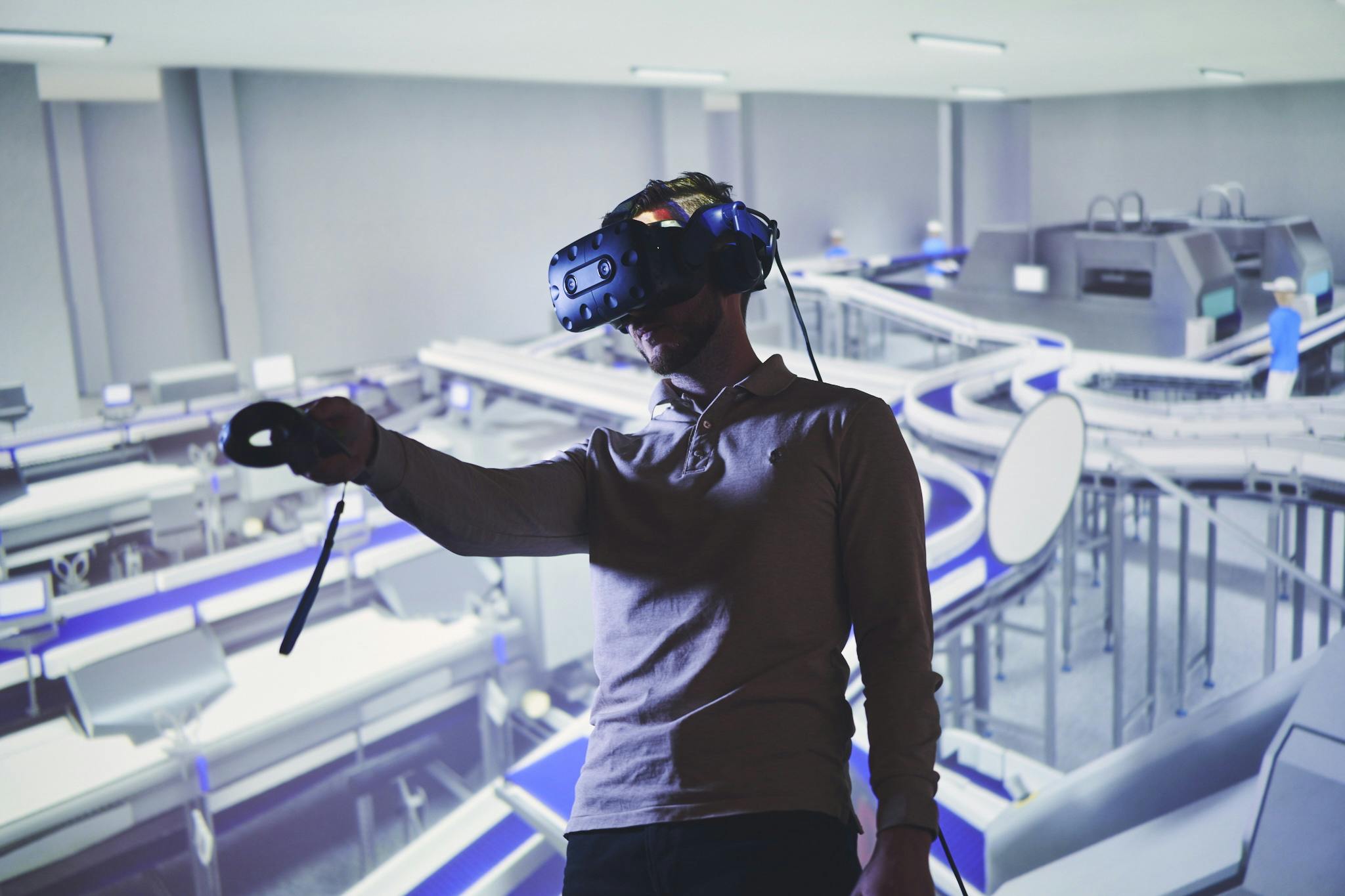 VR is used to design equipment at Icelandic food processor Marel
Business Iceland's annual survey of Icelandic growth companies showed strong indications of continued growth in the sector during the next year and expect to hire over 800 new employees. Photo: @Marel
Annual survey of Icelandic growth companies from December 2021 through January 2022

Business Iceland's annual survey of Icelandic growth companies showed strong indications of continued growth during the next year and expects to hire over 800 new employees. The companies surveyed met and surpassed the growth goals outlined in last year's survey. 71% of the companies expected further growth in 2022.
Business Iceland contacted the representatives of 240 Icelandic growth companies for this survey. Growth companies are defined as scale-ups with business abroad or acquired financing to enter new markets. Approximately 100 companies replied for a nearly 40% response rate.
Key takeaways from the survey:
The companies surveyed expect to add 800 new jobs, a 41% increase in employees

67% of companies were established between 2012-2021

44% of the companies have subsidiaries abroad

Most subsidiaries are in English-speaking and Nordic countries

Most of the income for over 70% of the survey participants is from exports
The 2021 survey was conducted from 15 December 2021 to 21 January 2022. Communication with the companies was via e-mail, and responses were submitted online. The survey set out to discover the current needs of companies and their vision for the future. This was Business Iceland's second annual survey of Icelandic growth companies.