7. nóvember 2023
Icelandic Companies at China's Largest Trade Exhibition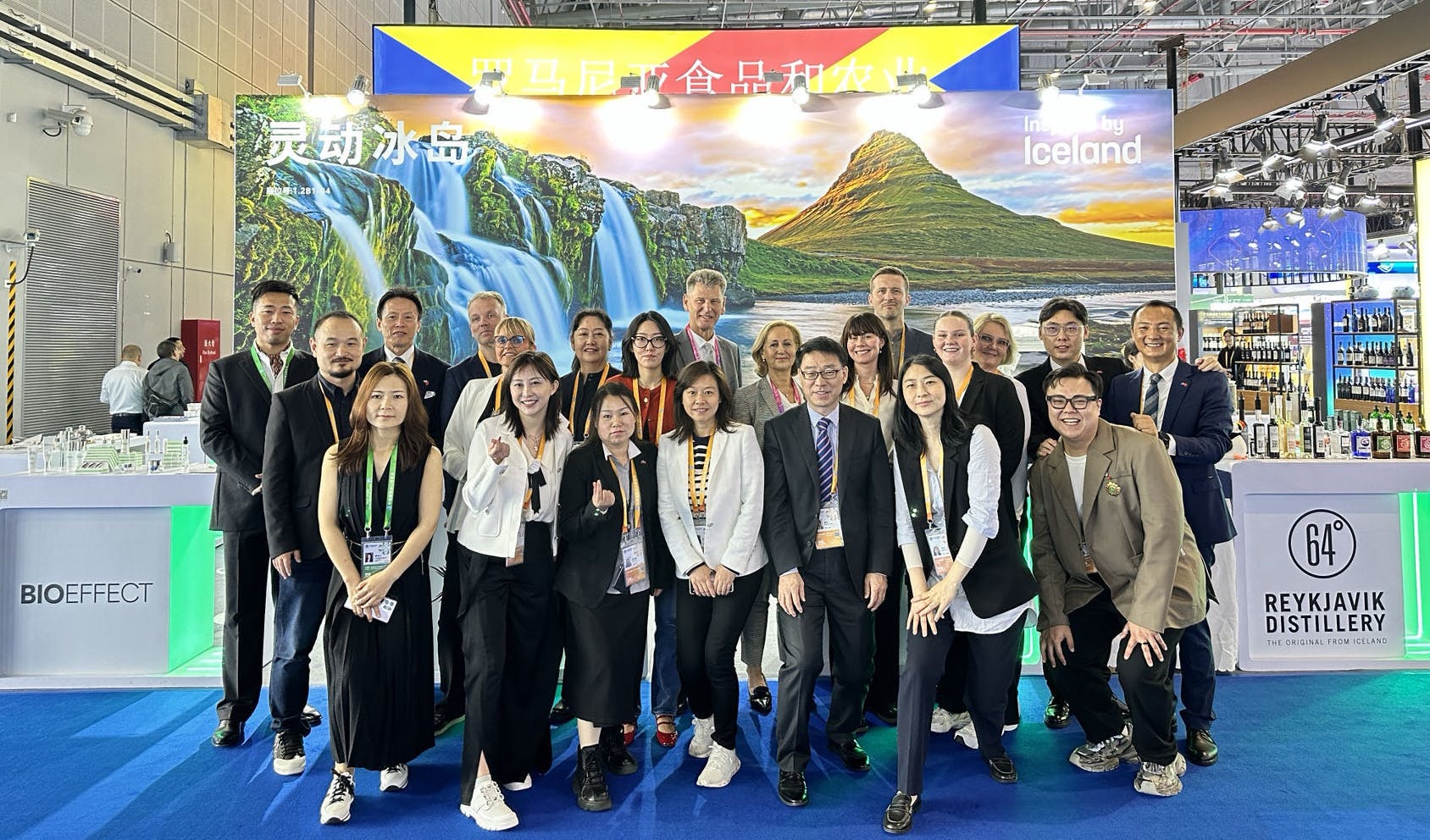 China is an exciting market for Icelandic companies for many reasons. These include China's significant and growing purchasing power, an existing free trade agreement between Iceland and China, and the positive public attitude towards Iceland and Icelandic products.
Eight Icelandic companies participated in the Icelandic national booth at CIIE (China International Import Expo) in Shanghai from November 6-10. This was the fifth time Business Iceland has participated in CIIE, with the strong support of the Icelandic Embassy in Beijing. This exhibition, initiated by China's President Xi Jinping, is one of its largest and most important.
Iceland's Ambassador to Beijing, Thórir Ibsen, who visited the booth on the first day, commented, "I am pleased to see the increased interest of Icelandic companies in China and to talk with their representatives at CIIE. There has been a significant increase in exports to China since the free trade agreement between the countries took effect ten years ago, with 2021 and 2022 being record years in exports. The Chinese market is recovering after the COVID-19 pandemic. Its interest in Iceland remains high, as shown by the unprecedented number of visa applications to the embassy in recent months, indicating that the number of tourists from China to Iceland will reach previous heights."
A diverse group of companies participated in the national booth: Omnom Chocolate, Ísey Skyr, Bioeffect, Angan Skincare, King Eider, Eimverk, Reykjavik Distillery, and Life Iceland. Additionally, Össur had a significant presence, and Controlant presented its Innovation Incubation area.
Erla Friðriksdóttir, CEO of King Eider, showcased Icelandic Eiderdown at the national booth. She shared her experience of the exhibition: "The organization of this exhibition is excellent, and as exhibitors, we received tremendous support. These are our first steps into the Chinese market, and our goal is to find a qualified partner. Having an Icelandic national booth helps increase our presence, as the Chinese strongly associate Iceland with quality and purity, and many are familiar with it. Moreover, the Chinese know the importance of owning a good duvet comforter, and there is a tradition of Chinese royalty using eiderdown."
Below are some pictures from the exhibition.