27. janúar 2023
Iceland is perceived as a unique destination in the Spanish market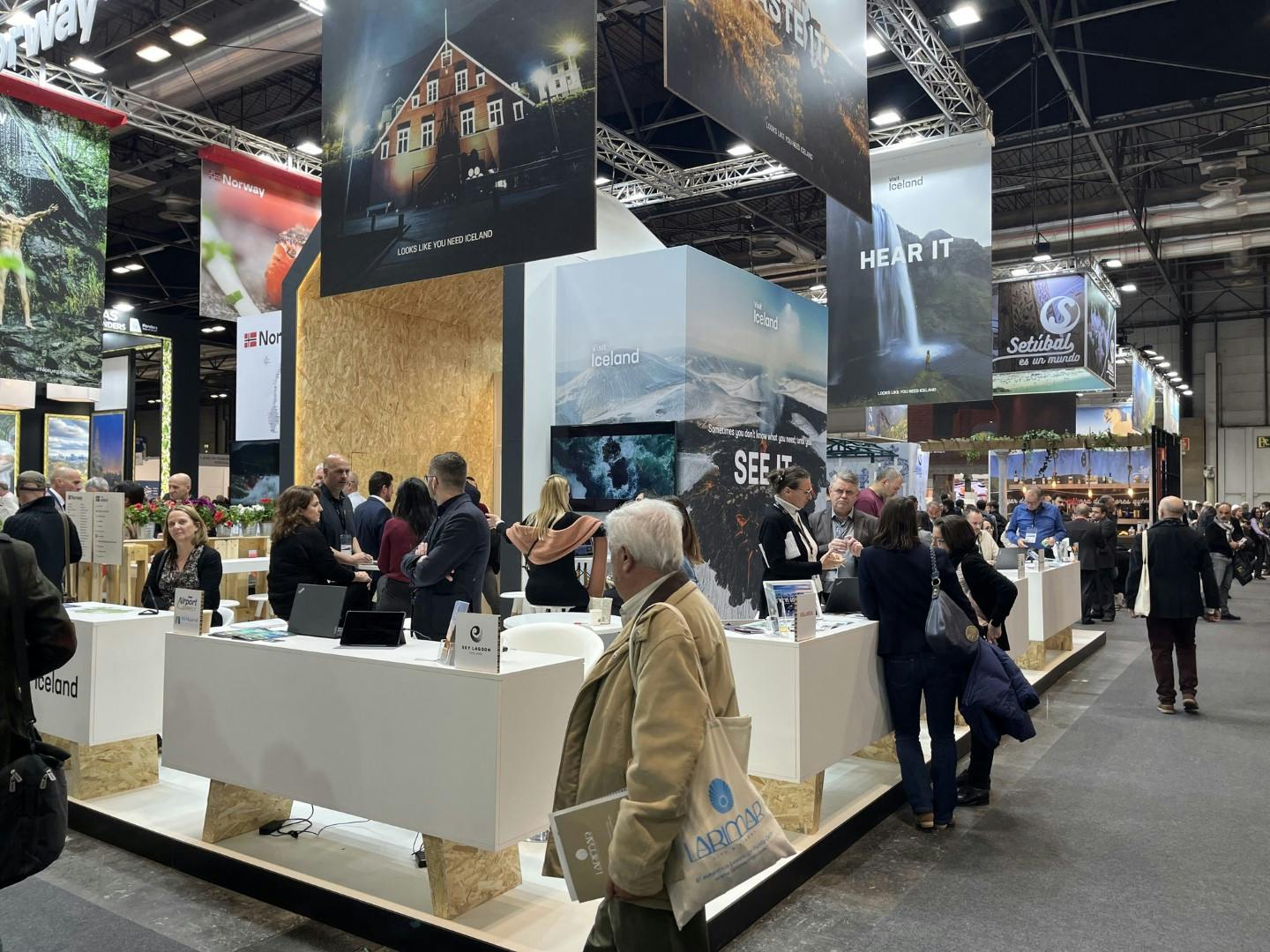 From the Fitur travel exhibition in Madrid. Iceland is an increasingly popular destination for Spanish travelers. In 2022, over 50 thousand Spanish tourists visited the country. 
Eleven companies participated under the Visit Iceland banner in Madrid at the international tourism trade fair Fitur in mid-January. There was plenty of traffic at the Icelandic booth. Visitors not only learned more about Iceland but were also treated to samples of premium Icelandic Bacalao.
Iceland has now firmly planted itself as a unique destination in the Spanish market. There was a significant demand for information and opportunities about Iceland at Fitur. Guests inquired about low-season travel, the Northern lights, recreational offerings, and, not surprisingly, information about geothermal bathing and spas.
Undoubtedly, the increased availability of direct flights from Icelandair and Play Airlines from various destinations in Spain has increased awareness of Iceland as a destination.
The following companies were present at the Visit Iceland stand at Fitur 2023:
Arctic Yeti, Holiday Tours, Iceland Travel, Icelandair, Icelandia, Island Tours, Reykjavík Sightseeing, Play, Sky Lagoon, Snæland Travel and Terra Nova.
See photos below.