13. október 2023
Business Iceland receives recognition from the FKA Gender Equality Initiative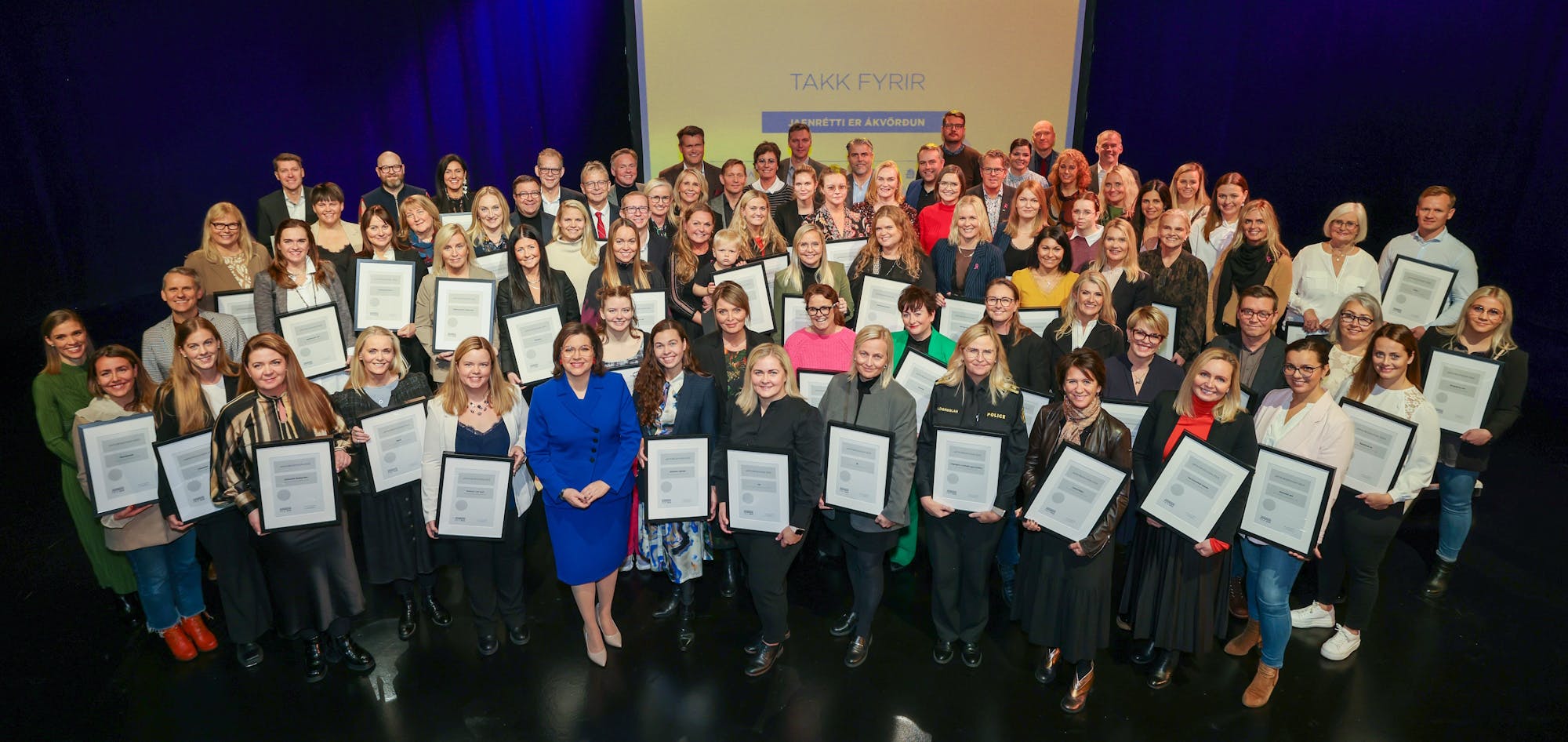 The recipients of the 2023 Gender Equality Initiative award are shown alongside Eliza Reid. The award recognizes those who have achieved gender balance in leadership positions.
Business Iceland proudly received a 2023 Gender Equality Initiative award on October 12 ( e. Jafnvægisvogin). This award recognizes those entities that have outstandingly contributed to the goals of the Gender Equality Initiative and have achieved gender parity in leadership positions.
The recipients were selected from 239 participants who had signed a declaration of intent and announced during the Gender Equality Initiative's digital conference, "We All Win the Same Way - Equality Is a Decision," held October 12 and streamed on Iceland National Public Broadcaster RÚV's website. First Lady of Iceland, Eliza Reid, introduced the award winners, including fifty-six companies, eleven municipalities, and twenty-two public institutions. The Gender Equality Initiative's goal of achieving a 40/60 gender balance in top leadership positions served as the benchmark for the assessment.
The project is supported by the Association of Businesswomen in Iceland (FKA), the Prime Minister's Office, Creditinfo, Deloitte, Pipar\TBWA, the National Broadcasting Service (Ríkisútvarpið), the Confederation of Icelandic Employers, and Sjóvá Insurance.
For further information, please visit the FKA website.